Welcome to eBusiness Indya email Marketing Solution and SMS marketing Solutions Hyderabad, India.
SMS Campaign Services:
WE Send Bulk SMS anywhere in India Behalf of You & Your Company / Products / Service with the SENDER ID of our 10 digit Mobile No. (Ex: 9391162671)
India's 1st & Best Cheapest Bulk sms If you looking for Cheapest & Best Service in Bulksms, Sms advertising, SMS Marketing, SMS Campaigning
Terms & Conditions:
That every 160 characters of SMS constitutes 1 SMS Unit. If the number of characters in your message exceeds the 160 limit (e.g.161 characters), it will be counted as 2 SMS Units. To send 1 SMS Unit you need 1 Credit.
Service tax @ 10.3 % extra
Payment will be 100% in advance.
Service will be activated only on confirmed receipt of payment.
Package once sold cannot taken back
No refunds will be given for unused credits
Email Marketing Services:
Used by businesses to reach their customers and prospects via Bulk Email solution. Easy to engage, market and convert people. Easy to start and use. The solution is fast, secure and reliable. Plus with its economical rates and great value, its easy to sell.
WE Send Bulk Email anywhere in the World Behalf of You & Your Company / Products / Service
 Contact:
Phone : +91-9391162671 , 040-32962671
Email: eBusinessIndya@gmail.com
Indian Customer's

| | |
| --- | --- |
| Account Name : | eBusiness Indya |
| Account Number : | 024205005652 |
| Branch : | Charminar, Hyderabad, India |
| IFSC : | ICIC0000242 |

| | |
| --- | --- |
| Account Name : | Dot Com I Cafe |
| Account Number : | 02182560000976 |
| Branch : | Malakpet Branch, Hyderabad, India |
| IFSC : | HDFC0000218 |
USA, UK, EUROPE, MIDDLE EAST, UAE and other nations Customer's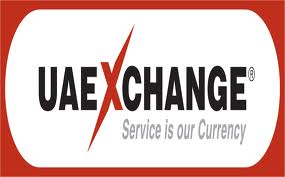 | | |
| --- | --- |
| In favour of: | Amjad Shareef |
| City, State : | Hyderabad, AP |
| Country : | India |
(After the payment confirmation, we will email the download link and courier the CD to your address)