Price per Unit (piece): Rs : 9,500/- only
We provide quality and most genuine data base to help boost your business awareness at very affordable prices, The data has been generated through few of the most accurate and reliable sources and surveys. These surveys are conducted by few of the most respected and branded testing sites, colleges, institutes and government surveys.
The Data is well sorted and organized to ease the user and help him swap quickly between cities and states. The data is very effective and useful for short and long term marketing for flourishing and upcoming businesses.
The total size of the data stands 15 GB with 3,500 Files, 350 Folders, the collection years of the data is tentatively from 2009 to 2012 ensuring accuracy, more than 15 crore records.
The basic Format of Data available commonly includes ''FULL NAME'', ''ADDRESS'', ''EMAIL'', ''MOBILE NUMBER", "COMPANY WORKING'', ''SALARY PACKAGE'', ''EXPERIENCE''.
Uses of the DATA BASE:
• Brand Marketing: Marketing your brand in any city is possible now, by sending bulk emails to your target city, with effective content designing.
• Product-Selling: Selling a product in your target city, just open the target city folder, and start calling the data for pitching your product.
• Email-Marketing: Sending bulk Email to all the target city people with you product content in the Email..
• SMS-Marketing: Sending bulk SMS to all the target city people with you product content in the SMS.
• Recruitment Process: The data is more of it a resume, so it can be used for filling any position for any consultant or organization.
Price : Rs.9,500 Free shipping in India
International orders : US$200 Free Shipping worldwide
Indian Customer's

| | |
| --- | --- |
| Account Name : | eBusiness Indya |
| Account Number : | 024205005652 |
| Branch : | Charminar, Hyderabad, India |
| IFSC : | ICIC0000242 |

| | |
| --- | --- |
| Account Name : | Dot Com I Cafe |
| Account Number : | 02182560000976 |
| Branch : | Malakpet Branch, Hyderabad, India |
| IFSC : | HDFC0000218 |
USA, UK, EUROPE, MIDDLE EAST, UAE and other nations Customer's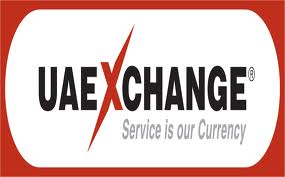 | | |
| --- | --- |
| In favour of: | Amjad Shareef |
| City, State : | Hyderabad, AP |
| Country : | India |
(After the payment confirmation, we will email the download link and courier the CD to your address)