Price per Unit (piece): Rs : 4,500/- only
Contains information on more than 2,50,000+ Indian Companies.
Covers Corporates, Manufacturers, Exporters, Importers, Traders, Dealers and many more Types of Businesses.
Full details of contact person, (Chairman, CEO, General manager, Proprietor, Partner, Sales manager ...)*

Indian Business Executives Directory CD Contains the following Directories:
eBusiness Indya, a global provider of comprehensive Indian Business Executives and Business Owners List offers prepackaged & Customized Indian Business Executives email list, Telemarketing lists and Direct mailing lists . We customize Indian Business Executives Mailing Lists and Indian Mailing Lists according to your requirements and offer a highly targeted Opt-in Emails and mails to maximize your ROI and improve conversions. Customers can download prepackaged lists instantly.
Description About Indian Business Industry: -
India has the world's second largest labour force, Major industries in India include automobiles, cement, chemicals, consumer electronics, food processing, machinery, mining, petroleum, pharmaceuticals, steel, transportation equipment, and textiles.
Industry Scope: -
Reach Indian Business professionals within industries such as
IT Consulting/Services
Manufacturing
Finance/Banking/Accounting
Technology
And More
Very Useful to find New Clients or New Suppliers, manufacturers, exporters, dealers, distributors of any particular product or City or State from All Across India.
Price :US$99 or Rs: 4,500/-Only.
Indian Customer's

| | |
| --- | --- |
| Account Name : | eBusiness Indya |
| Account Number : | 024205005652 |
| Branch : | Charminar, Hyderabad, India |
| IFSC : | ICIC0000242 |

| | |
| --- | --- |
| Account Name : | Dot Com I Cafe |
| Account Number : | 02182560000976 |
| Branch : | Malakpet Branch, Hyderabad, India |
| IFSC : | HDFC0000218 |
USA, UK, EUROPE, MIDDLE EAST, UAE and other nations Customer's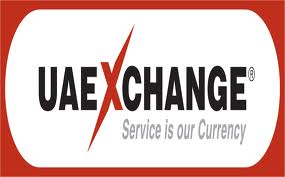 | | |
| --- | --- |
| In favour of: | Amjad Shareef |
| City, State : | Hyderabad, AP |
| Country : | India |
(After the payment confirmation, we will email the download link and courier the CD to your address)