5 Lakh Online shoping Database from the biggest online shoping portal in India. We are the only ecommerce Email database provider in India. below the basics for ecommerce database.
Contents of the DVD
5 Lakh Online shopping Database from the shopping portal's in India
We are Leading Ecommerce Email database provider in India.
Database of online shopping data contains fields like Billing Name, Email Address, Order data, Order Time, Payable Amount, Payment Mode and other details .
Contains Email Id data of Persons who has made purchases in Online Shopping .
These 5 Lakh Persons are having Credit Cards and have made shopping online from all over the country India. They are basically Business Man, Self Employed and Professionals.

Package cost details pls call on +91-9391162671

Very Useful for Direct Marketing, SMS Marketing, Tele Marketing, Email Marketing to find New Clients or New Customers for Real Estate Companies, Online Shopping Portals, Banks, Financial Institutions, Insurance Companies, Exporters, Importers, Stock Brokers, Software & BPO Companies, Retailers, Traders etc.
Indian Customer's

| | |
| --- | --- |
| Account Name : | eBusiness Indya |
| Account Number : | 024205005652 |
| Branch : | Charminar, Hyderabad, India |
| IFSC : | ICIC0000242 |

| | |
| --- | --- |
| Account Name : | Dot Com I Cafe |
| Account Number : | 02182560000976 |
| Branch : | Malakpet Branch, Hyderabad, India |
| IFSC : | HDFC0000218 |
USA, UK, EUROPE, MIDDLE EAST, UAE and other nations Customer's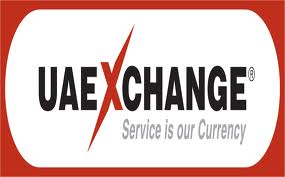 | | |
| --- | --- |
| In favour of: | Amjad Shareef |
| City, State : | Hyderabad, AP |
| Country : | India |
(After the payment confirmation, we will email the download link and courier the CD to your address)