Price per Unit (piece): Rs : 1,500/- only
Why spend thousands of rupees having someone build you a custom Website template??
Or why spend up to 1000 rupees for a single pre-made template?
With this Package, you can chose from hundreds of them!
This Web designing CD-ROMs Package Has Everything you need to get a site up within hours.

Following are the contents of the CDs:
01- Thousands of Readymade websites
02- OVER 2500+ Premium Website Templates
03- Hundreds of Books and Tutorials on Website Building and Internet Marketing.
04- Web Master Video Set
05- Over 850 Java, ASP, PHP, DHTML, FLASH Scripts
06- 232 Company Logos Good Quality/ Easy To Edit
07- 100 FREE Logos
08- 20000+ Clip arts, Buttons, Bullets, lines
09- 5000+ Fonts
10- 4000+ Animations for websites
11- 7000+ Background Images
12- Dirty Plates Vol. 1 Website Templates (13 Unique Grunge/Band Styles)
13- 300+ FAST Loading Website Templates (Simple/Elegant/Classic Styles)
14- 33 Professional Scripts
15- Search Engine Submission Software
16- Domain Appraisal Software
17- HTML Encryption Software!!
18- HTML WYSIWYG (what you see is what you get) Software!!
You can become a web designer and build websites on your own. Or if you are already a web designer / developer, these CDs could be of most useful to you.
Price : Rs.2,000 Free shipping in India
International orders : US$50 Free Shipping worldwide
Indian Customer's

| | |
| --- | --- |
| Account Name : | eBusiness Indya |
| Account Number : | 024205005652 |
| Branch : | Charminar, Hyderabad, India |
| IFSC : | ICIC0000242 |

| | |
| --- | --- |
| Account Name : | Dot Com I Cafe |
| Account Number : | 02182560000976 |
| Branch : | Malakpet Branch, Hyderabad, India |
| IFSC : | HDFC0000218 |
USA, UK, EUROPE, MIDDLE EAST, UAE and other nations Customer's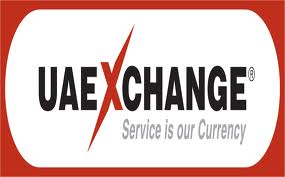 | | |
| --- | --- |
| In favour of: | Amjad Shareef |
| City, State : | Hyderabad, AP |
| Country : | India |
(After the payment confirmation, we will email the download link and courier the CD to your address)